Kitchen Exhaust Diagnose & Repair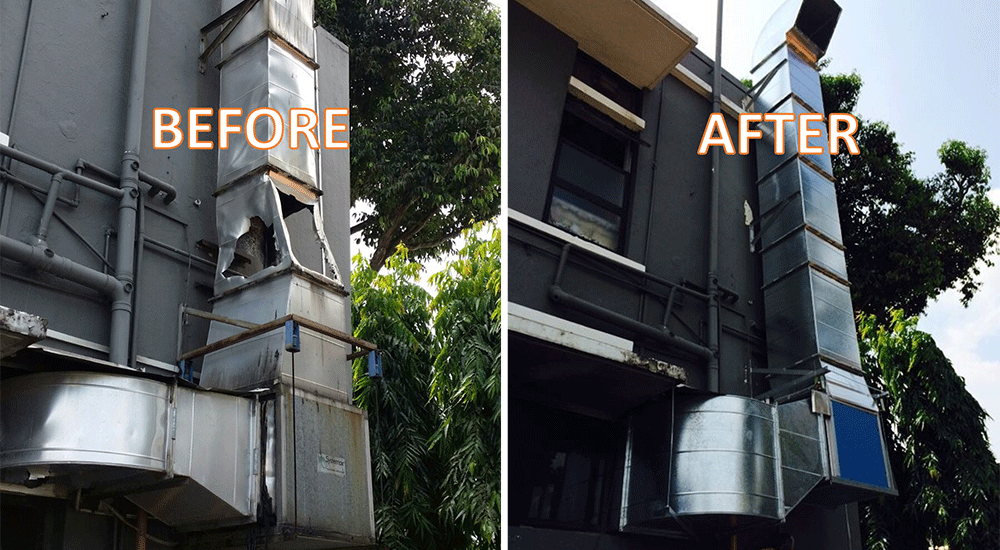 Exhaust too noisy? Exhaust breakdown? Exhaust too dirty? Give us a call, our professional team will be there to diagnose and provide you with a solution on the spot. We provide exhaust cleaning services with before/after report.
Call us at +65 9021 7162 or leave an inquiry here!