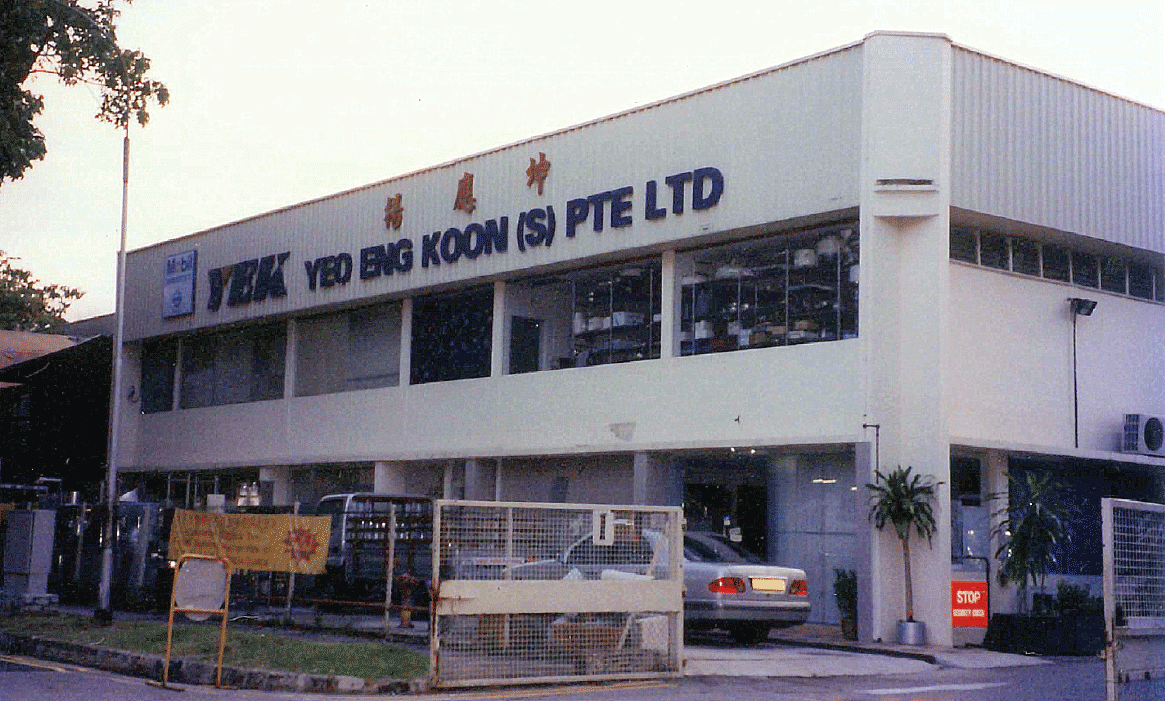 YEO ENG KOON (S) PTE LTD
We have a comprehensive line of Mechanical Ventilation System to meet your ventilation requirement. Whether you are running a central kitchen, commercial canteen/cafeteria, restaurant, worker's dormitory, or even factory, we are able to meet all your requirements.
We offer Exhaust Air & Fume Extraction, Inverter Control System, UV Ozone Light Degrease Process (UV-C), Grease Collection System, Electrostatic Precipitator (EP) – Air Cleaner, Fresh Air system (Air Intake) and Fire Suppression System (Wet Chemical) to create a complete quality & green kitchen.
2018

Collaborated with Gashub

Collaborated with Gashub to be the pioneer distributor for bottled LNGs in Singapore.

2017

Started R & D on our very first product

Started R & D on our very first product, partnering with Japan and France engineers to develop one of it's kind, Metal Fibre Kwali

2016

Winner of the Singapore Manufacturing Federation Innovation Award

YEK is a proud winner for Singapore Manufacturing Federation (SMF) Business Model Innovation Award 2016

2015

Launch of our self-manufactured Energy Efficient commercial kitchen equipment range.

Mrs Yeo-Tay Boon Yong identified the challenges and problems among F&B retailers faced in Singapore.

Thus she launched a new brand "Triple E" which symbolizes Eco-Friendly, Energy Saving and Efficiency.

"Triple E" gained widespread popularity among customers and friends by assisting them in tackling the problems they faced in the F&b industry.

2009

Transitioned to be a One Stop commercial kitchen resource company

Which an experienced team of F&B experts, Yeo Eng Koon (s) Pte Ltd created its Mechanical Ventilation and Fabrication Department.
This add on to its scope of services, transforming Yeo Eng Koon (s) Pte Ltd into Singapore's First "One-Stop Commercial Kitchen Solution"

This concept was developed to offer a comprehensive solution to F&B Partners for the formation of a Kitchen: Kitchen Equipment, Mechanical Ventilation, Stainless Steel Fabrication, F&B Consultancy, LPG Supply.

2006

Started Stainless Steel Fabrication

Which most of the customers in the F&B industry, Mrs Yeo-Tay Boon Yong saw the prospect of supplying commercial kitchen equipment, Thus, this kick-started the supply of Stainless Steel Kitchen Equipment.

1973

Started as LPG Distributor

From humble beginnings at the young age of 28, Mr. Yeo Eng Koon established the company, Yeo Eng Koon Gas Trading Company, It was done solely with a small start-up fund from the sale of his provision shop and 'run-down' truck.

Mr. Yeo Eng Koon's foresight had led him to identify an opportunity in the LPG industry which was a niche market at the time, Though it was no easy feat, Mr. Yeo Eng Koon was confident that he was able to set the business to greater heights.